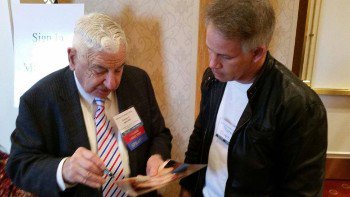 There are few legal situations more daunting than those involving criminal charges. The potential for jail time or serious, lifelong consequences is high for any California criminal charge. Whether the charge is a DUI or a more serious violent crime, having skilled representation is often the key to receiving a fair deal, or having the charges reduced or dismissed. At the Law Offices of Thomas R. Chapin, we are experienced at defending clients in a range of criminal matters. We offer reasonable rates and high-quality legal advocacy to obtain the best possible result for our clients.
Assault with a Deadly Weapon

Arson

Assault

Asset Forfeiture

Battery

Disorderly Conduct

Drug Crimes

Drunk In Public

Expungements

Kidnapping

Manslaughter

Murder

Sex Crimes

Theft Crimes

Violation of Probation & Parole

Weapon Charges

White Collar Crimes
Felonies versus misdemeanors
In California, crimes are broken down into two basic categories: felonies and misdemeanors. Felonies are more serious crimes, often involving either violence against other people or a high degree of other types of harm, such as fraud. A person can also be charged with a felony offense for repeat offenses of a less serious crime. The potential punishment for a felony charge is anywhere from a year in prison to a life sentence or even death. In contrast, misdemeanor cases tend to be for less serious crimes, such as shoplifting. The punishment for a misdemeanor is typically a year or less in jail.
A conviction can affect you in more ways than you think.
For both felony and misdemeanor crimes, it is important to have an aggressive criminal defense attorney. A criminal conviction can have a serious impact on the rest of your life. It may prevent you from getting a job, obtaining student loans, renting an apartment or even traveling outside of the country. A skilled criminal defense lawyer can fight back against California felony and misdemeanor charges, putting together both factual and legal defenses to the charge and attempting to negotiate a favorable plea deal. If necessary, an attorney can take the case to trial to force the prosecution to meet its burden of proving that you are guilty of the charge beyond a reasonable doubt.
Thomas Chapin has more than two decades of experience representing clients in Southern California on a variety of charges, including criminal matters. He will use his substantial skill and knowledge to aggressively defend you against criminal charges. If you are facing an administrative action that is related to the criminal charges, such as a proceeding to revoke your professional license, then he can also represent you on this matter to achieve a global resolution to your legal matters.
CRIMINAL DEFENSE ATTORNEY IN CORONA, CA
The Law Offices of Thomas R. Chapin offers high-quality legal representation to clients accused of crimes in Southern California. Thomas Chapin represents clients on both felony and misdemeanor charges and handles associated administrative proceedings as well. He will advocate for your legal rights and freedom and put together the best possible legal and factual defenses to the charges to achieve a favorable resolution. Contact our office today to schedule a consultation or to learn more about how we can help you if you have been charged with a crime in Southern California.