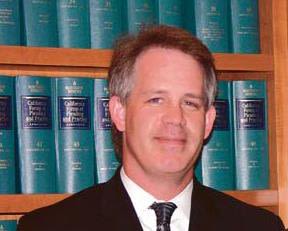 Thomas R. Chapin graduated from California State University, Northridge by obtaining a Bachelor of Science Degree in 1995 in Environmental and Occupational Health with a minor in History. He then obtained a Master of Science Degree in Environmental and Occupational Health in 1998. From 1995 to 2003, Mr. Chapin worked as a Registered Environmental Health Specialist for Los Angeles County Environmental Health Services.
He obtained a Juris Doctor Degree from Chapman University School of Law in 2002 and was admitted to the California State Bar as an Attorney later that same year. He is also licensed to practice before the Ninth Circuit Court of Appeals, the District of Columbia Court of Appeals, the United States District Court for the Central District of California, Southern District of California, and the Eastern District of California.
Mr. Chapin began his legal career as an associate at Watkins & Casaudoumecq, LLP a Civil Litigation firm. He left Watkins & Casaudoumecq, LLP in 2005, and began the Law Office of Thomas R. Chapin. Since the establishment of the firm, Mr. Chapin has focused his practice on the areas of Administrative Law, Civil Litigation, Criminal Law, and Family Law.
Mr. Chapin is married with three children. He enjoys spending time with his family, reading, coaching his children in sports, exercising, going to church, and working very hard to help his clients achieve their goals.
Mr. Chapin is a:
Member Western San Bernardino County Bar Association

Member Riverside County Criminal Defense Bar Association

United States District Court, Southern District of California

United States District Court, Eastern District of California

United States District Court, Central District of California

United States Court of Appeals for the Ninth Circuit

Superior Court of the District of Columbia

State Bar of California

Registered Environmental Health Specialist

Registered Sanitarian, AZ

Mediator trained pursuant to the Dispute Resolution Practice Act